DIS.ART IN DENMARK
AS
PART
OF
'DIS
PRESENTS:
WHAT
DO
PEOPLE
DO
ALL
DAY?'
16.03.2020–01.09.2020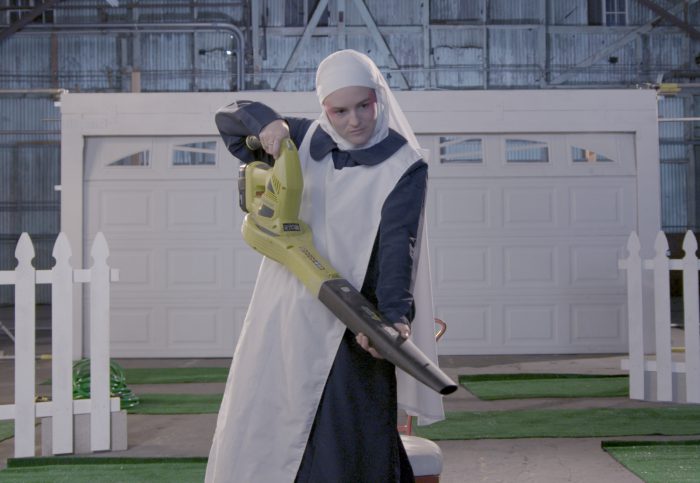 TRANEN AND KUNSTHAL CHARLOTTENBORG LAUNCH THE NETFLIX OF ART IN DENMARK
A joint venture between DIS, Tranen, Kunsthal Charlottenborg & CPH:DOX launches free access to the streaming service dis.art all across Denmark until September 1st, 2020.
Due to the Danish government's measures to counter COVID-19, Tranen and Gentofte Public Library are temporarily closed to the public. This means that we unfortunately have to postpone the opening of the exhibition part of 'DIS presents: What Do People Do All Day?' We will keep you posted on a new date for the opening.

Dis.art was first launched in 2018 by the artist collective DIS based in New York. The online platform offers so-called 'edutainment' produced by agenda-setting artists, filmmakers, and thinkers from around the world. The content ranges from documentary films and cartoons to cooking shows and advertorials. Browse it freely on https://dis.art/
DIS is an art collective founded in New York in 2010 in the wake of the financial crisis. DIS first became known for their webpage DIS Magazine still available at http://dismagazine.com/archive/. Later DIS diversified into the stock photo studio DISimages and the retail store DISown. Their latest enterprise dis.art has been dubbed the Netflix of contemporary art.
The exhibition project is supported by Augustinus Fonden, Beckett-Fonden, Bikubenfonden, Knud Højgaards Fond, Det Obelske Familiefond, Statens Kunstfond, and sponsored by Egetæpper, Genbyg and Imagework.