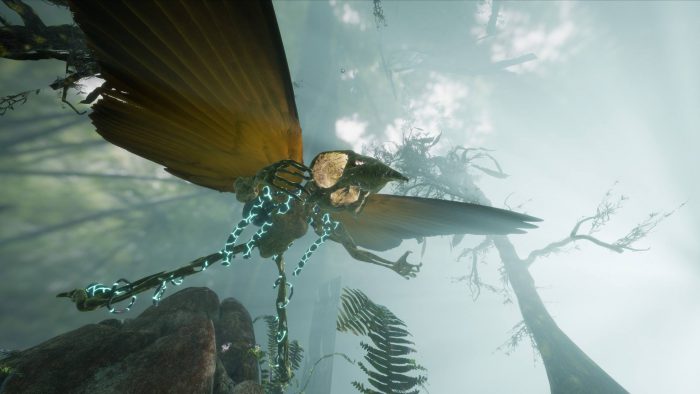 Talks about the Art and Science of De-Extinction. With Britt Wray, Xin Wang, Jakob Kudsk Steensen and Toke Lykkeberg.
16.01.2019,17:00–20:00
Tranen invites to an evening of talks expanding on its current exhibition "RE-ANIMATED", where artist Jakob Kudsk Steensen digitally revives an extinct bird in video and virtual reality. The exhibition is a meditation on a world simultaneously at the threshold of mass extinction and de-extinction of animals and other organisms.
Tranen has invited three speakers all based in New York to this evening of talks moderated by dir. Toke Lykkeberg. Artist Jakob Kudsk Steensen, art historian Xin Wang and biologist Britt Wray will among others discuss the potential of virtual reality, digital resurrection and immortality, the
6
th mass extinction of species as well as the science and technologies of de-extinction.
Intro by dir. TOKE LYKKEBERG about Tranen's current program on art that is out of time, i.e. 'extemporary', at a moment when the near future holds the promise of reviving the distant past.
Talk between artist JAKOB KUDSK STEENSEN and art historian XIN WANG about themes and references underpinning the exhibition "RE-ANIMATED". They will discuss world-building in computer games, digital resurrection, ideas of immortality, key novels by Chinese sci-fi writer Liu Cixin and more.
Talk by biologist and science communicator BRITT WRAY about the evermore advanced field of de-extinction, which can no longer be confined to the pages of sci-fi novels such as "Jurassic Park." Wray will not just touch upon the possible revival of extinct animals such as the mammoth and the passenger pigeon, which were once keystone species in bygone ecosystems. She will also provide an overview and explanation of de-extinction technologies from 'backbreeding' to CRISPR gene editing.
Panel discussion with all participants followed by questions from the public
JAKOB KUDSK STEENSEN is the second artist in Tranen's program focusing on art that is out of time. While born in Denmark, he is currently residing in New York, where he has established himself as an important artist within VR. He has most recently exhibited at Zabludowicz Collection,
360
space in London, and the
5
th Trondheim Biennale. I
2017
he held a solo-exhbit at Times Square Arts: BRIC in New York. In september
2018
, he was nominated for the prestigious International Future Generation Art Prize
2019
.
XIN WANG is an art historian. She has curated solo exhibitions with Lu Yang and Hito Steyerl as well as group shows such as "Life and Dreams: Photography and Media Art in China since the
1990
s." Her writing has appeared in E-flux journal, Artforum and Kaleidoscope. Apart from pursuing a PhD at Institute of Fine Arts, New York University, Wang is also Joan Tisch Teaching Fellow at the Whitney Museum and manages the discursive archive on Asian Futurisms at afuturism.tumblr.com.
BRITT WRAY is a science writer and broadcaster who was trained as a biologist and holds a PhD in science communication with a focus on synthetic biology. She writes about science, technology and the societal issues they open up, and is the author of the book "Rise of the Necrofauna: The Science, Ethics and Risks of De-Extinction". The New Yorker named it one of the best books of
2017
. Britt has hosted several radio shows, podcasts and television programs including CBC Radio
1
's "Quirks and Quarks", CBC Television's "The Nature of Things", the BBC's "Tomorrow's World" podcast and BBC Radio
4
documentaries.